Hey look, another new feature based on user feedback! I'll be honest, I never considered this because I track so few books, but for those publishers or crazy productive romance novel writers tracking TONS of books, there is now a way to quickly sort the books on your User Page.
The default was always the order in which they were added to your User Page through the Account Management section. Well, now there are some sorting options at the top of the page, including:
Default: Same as before, based on the order the books were added to your user page
SalesRank: Pretty straightforward, the lower the rank the higher up on the page
Recent Sales: The books with the most recent sales will be at the top
Month Sales: Based on the total number of sales in the current month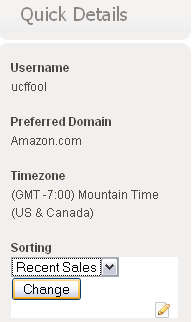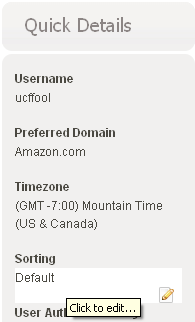 Your default sorting preferences have been added as an option in Account Management!
Simply click on the Sorting section and choose which option you would prefer. Once chosen, click Change to save your changes.
When you return to your User Page, it will now display using your selected Sorting order!
Similar Posts: