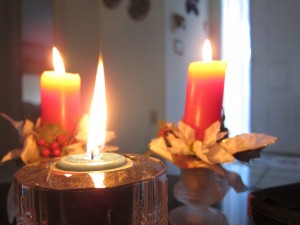 To wrap up 2010, I've made some new improvements to NovelRank, so I thought I should give the community an update. I hope you are having a wonderful holiday break and that your sales, especially for e-books, have been huge after Christmas Day!
 
Here's the list:
The facebook 'like' and twitter 'tweet' buttons have been updated for the book details pages, and when tracking a new book
When a book is reactivated from its inactive status, it will now take 3 times longer before it may become inactive again, to reduce the amount of false positives
Kindle book sales estimates are more accurate when sales rank drops below 6000
Sales estimates updated retroactively for those books affected by the above change **
When a book has more domains added for tracking, user pages that track that book will automatically be updated with the new domain info
More capacity available for tracking Amazon.de books in the future
If you received a new Kindle or Nook this holiday, consider picking up a copy of my newest e-book, 50 Conversation Starters for the Modern Age, for $2.99 and strike up a conversation with a stranger this season! You can even blog about it. :)
Happy New Year!
* Update 1:13pm PST (9:13pm GMT)
The initial round of 'sales estimate' updates were skewed very high. The formula has been fixed and reapplied.
* Update 3:18pm PST
Did a bit more tweaking based on feedback, trying to never overestimate. Done for real this time!