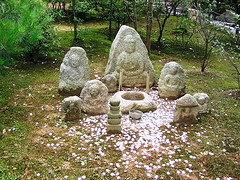 Think about the last time you went to dinner with good friends you had not seen in a while. You laughed, ate some great food, and had even better conversation. You decided to pick up the tab for the whole table not because you owed it to them, but because you were feeling generous for the great memories your friends were creating for you.
In the past few months, donations for NovelRank have slowed to a trickle while I continue to add new features based on user feedback, continuing to make NovelRank the best resource for tracking of Amazon sales for yourself or on behalf of other authors. The current rate for my time is $1.20/hour (based on all previous donations). With that in mind, I'm running the only donation drive of 2010, because I need your support to continue to bring you the best features and benefits.
Of course, I'm happy to give something more in return, so here is what you can receive by donating: A coveted Featured Book spot on NovelRank, one of only 9 spots! Combined over the last 8 months, the 9 books featured on the Track, FAQ, Publisher, Top 10, and Login have received just under 100,000 page views! The Track page accounts for 82,000 of those views in the last 8 months.
Donate $250 or more – You may choose 3 books to be rotated on the Track page & all other pages
Donate $100-$249 – You may choose 1 book to be rotated on the Track page or 3 books on the other pages
Donate $30-$99 – You may have 1 book rotated through the FAQ, Publisher, Top 10, and Login pages
Any donations above $10 will receive a personally written thank you card. After donating, you can either email me or you will receive an email shortly after the donation asking you which book(s) will be included.
Thanks for contributing to this community supported website. All Featured Books will stay up through the end of 2010, at least. The amount of page views received is not a fixed amount, but is dependent on the number of qualified donations and thus the number of books in rotation.
Cheers,
Mario Lurig
Creator, NovelRank.com
Photo courtesy of kanjiroushi – Creative Commons (Attribution)
Similar Posts: