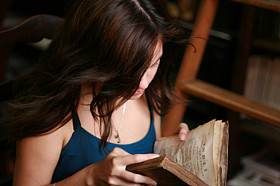 In less than 9 months, NovelRank has grown to track the Amazon sales rank of over 7600 books! This is only counting Amazon.com, as the Amazon.de and Amazon.co.uk sales rank numbers have steadily grown for region specific publications, German and British, respectively. I've compared these numbers with the statistics of a few other tracking sites and this is 4x's the number of books than other free sites and more books being tracked than free and paid sites with 5 years of history!
I'm flattered and thrilled that NovelRank is tracking the Amazon sales rank of so many books across the world, and hope new features and continued improvements will add even more books to the list! Thanks for your continued patronage of NovelRank and sharing it with your readers and fellow authors. Without your help, others would not find and enjoy the benefits of tracking their sales rank!
Update: July 4, 2010
While developing new features, I got a count of all the unique books actively tracked on NovelRank across all Amazon domains (.de, .co.uk, etc.) and it is 8997 books!
Similar Posts: