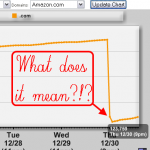 It's time to put myths, legends, and mysteries to rest. Sales rank has been elusive for too long, so thanks to the support of NovelRank donations, I've conducted a series of tests to answer some long standing questions about this elusive beast we call, Amazon's Sales Rank!
MYTH: Sales rank improves when a review is added.
Reality: False. Testing reviews, verified purchases as well as unverified reviews had no effect on a book's sales rank. This is false for anything except actual sales which do effect sales rank.
MYTH: Sales Rank automatically returns to original value when a kindle book is returned.
Reality: False. This was tested by purchasing a Kindle book at 5:47am. at 8am, Amazon reflected the new sales rank. At 8:30am, customer support was contacted and the e-book was returned. Sales rank deteriorated normally and did not reset back to the original pre-sale value.
MYTH: Book purchases effect sales rank immediately.
Reality: False. There is a 3 hour delay between when a purchase is completed and when the sales rank is reflected by Amazon. This ensures that the order will not be canceled (they are fast). This is true for both Kindle and print purchases.
MYTH: Purchases that are affiliate driven (Amazon pays a percentage of the price to the affiliate referrer) do not effect sales rank.
Reality: False. There is no difference to Amazon between an affiliate sales and a sale driven by Amazon.com direct searches. To them, a sale is a sale is a sale is a… you get the idea.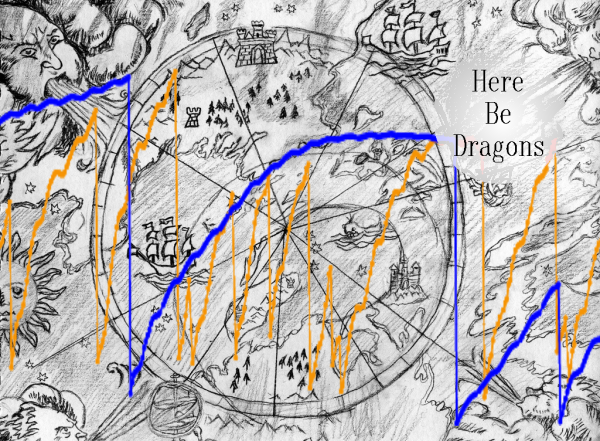 The above image began with "fairy tale map" by angelic0devil6, Creative Commons: Attribution license.
MYTH: Purchasing multiple copies on a single order does not improve sales rank like purchases made on two separate orders.
Reality: True! To perform this test, I purchased three different books within a single order. One was a control (single copy), one had two copies purchased in a single order, and the last had a single copy purchased. After submitting that order, using the same Amazon account, 10 minutes later I purchased a second copy of the 3rd book (which had a single copy purchased in the first order). The results? After 3 hours, all 3 books moved from a rank of 1,020,000 (+/- 14,000) to a rank of 123,500 (+/- 500). After 1 additional hour, the 3rd book moved to a rank of 64,000, reflecting the second purchase order!
MYTH: A canceled order will cancel the sales rank effect.
Reality: True. Purchasing a copy of a print book and then canceling the order 20 minutes later (while still allowed by Amazon) will not trigger a change in sales rank.
Final Thoughts
I hope everyone enjoyed this insight. If you have any myths you've always wanted busted, put them in the comments below. This is one of those tests I wanted to do for a long time, so I'm glad to finally get this information into the hands of authors. Basically, increase sales, and if possible, have them all happen at the same time using separate orders on Amazon to ensure the largest effect on sales rank! Make sure to use the links below to share this post with your fans and fellow authors.
Finally, thanks for using NovelRank and thank you to the supporters whose donations made this possible!
Similar Posts: