I get a lot of questions regarding what effects sales rank (now also known as best sellers ranking). I've done some testing on the matter to clear up some common sales rank myths, but I didn't yet have an answer regarding the Kindle Direct Publishing (KDP) Select program.
What is the Kindle Owners' Lending Library?
The Kindle Owners' Lending Library is a collection of books that Amazon Prime members who own a kindle can borrow once a month, with no due dates.
Today I can confirm that books borrowed through this program do effect sales rank just like a normal purchase. Oh, you want proof? Here you go: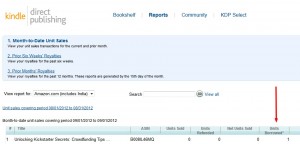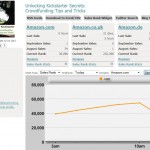 I don't understand, why?
Simply put, a borrowed book gets a portion of the monetary pool, and since it generates revenue for the individual or organization who published the item through KDP, it is considered a sale for the purposes for adjusting sales rank positively. Remember, sales rank is a measure of sales activity of all sorts, so consider this information when you are exploring royalty info (KDP Select payments may be dramatically higher or lower than your sales price).
Similar Posts: