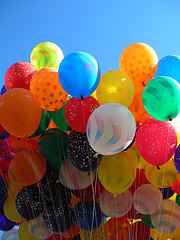 This October, 2010, NovelRank has been 'alive' for one amazing year! For a bit of prospective, by October 31st, 2009 (within 1 month of launch), NovelRank received 81 visits a day. Today, a year later, I expect approximately 3200 visitors. This doesn't even include those lurking on the RSS feeds only.
The site didn't have user accounts, limited rss feeds and downloads, and no giveaway. Since then, authors have donated a lot of books for giveaways, and in some cases, they donated multiple books. So to celebrate the anniversary of NovelRank, there will be massive giveaway of 13 books! Below is a survey that can be used to enter into the giveaway, with all the same rules as the normal giveaway (fill it out once, etc). Thanks to all of the authors who have contributed books, I've included the list of books first, followed by the giveaway registration form.
Don't forget, if you found NovelRank useful in the last year and have not yet donated to keeping this website running or to encourage continued development of new features, consider donating to support NovelRank.
Giveaway Books (no particular order)
The Authors You Know (Previous Giveaway Featured Authors)
Blast Off! by Allison Maslan
Leading Life and Career Coach, Allison Maslan, will guide you to personal and professional transformation The burning question is "Do you want to be in the same place you are now in ten years, or even five years?" The truth is that you will be asking yourself that same question in another decade if you don't take action now. There is a completely fulfilling life just waiting to be claimed as your own. The next question is "What are you waiting for?"
Tales of the Whosawhachits by Patricia O'Grady
An enchanting tale revolves around a young boy Kyle Janis. His journey begins when he stumbles upon the entranceway to the secret underworld realms of fairies, trolls, gnomes, and mysterious whosawhachits. He is held prisoner by the impish purple whosawhachits; and the realms must go to war to free him. He finds himself caught in their battle for the title of key holder of the realms and possession of the magical diamond key. The young boy befriends the fairy girl Annastarlis and the pixie boy Nerby. Their conflict is an adventure which has many twists and turns, some humorous, overlapping into the human world. The boy discovers that the underworld realms are responsible for many unexplained mysteries such as crop circles, and Bigfoot sightings. Kyle is rescued by the gnomes and returned home, only to find that no one believes the missing boys tales of secret lands and magical creatures. This book and its charming characters will capture the hearts of both boys and girls. This is book one of the series.
Woofing it Down by Patricia O'Grady
The complete Quick & Easy Guide to Making Healthy Dog Food At Home. Learn how dogs with chronic illness improved after being fed a healthy homemade diet of fresh foods. This book will help you dispel the myths that may be sabotaging your dog's health. Learn what foods you should never feed your dog, along with a list of safe foods. Find out what is in processed commercial dog foods, that may be making your dog sick. Learn practical cost effective solutions to feeding your dog with fresh homemade foods, using a more holistic approach for a longer, happier, and healthier life. Feeding a homemade diet will often cure many allergy problems, and other health problems that were directly caused by a poor commercial dog food diet. Cooking & feeding instructions for puppies, adult dogs, senior dogs, and the over-weight dog. Learn why store bought dog food costs you more to feed than a homemade diet. This book contains many Quick, Easy, Healthy, VET APPROVED & ENDORSED recipes to cook for your dog, including meals, healthy treats, cakes and ice cream.
The River by Cheryl Kaye Tardif
Take the ride of your life on The River–a fast-paced suspense thriller that explores the controversial ethics of science and the search for longevity. The River has captured readers of every generation, especially fans of Michael Crichton and Dan Brown.
High-octane action, "a conspiracy of unimaginable horror", and believeable nanotechnology advances will keep you up until the wee hours of the morning, leading you to the final twist of The River.
Technical Books
Wireshark Network Analysis by Laura Chappell
Wireshark is rated #2 in the Top 100 Network Security Tools by sectools.org. Wireshark is the world's most popular network analyzer tool. This book is the ultimate resource on Wireshark which is a MUST HAVE tool used by network IT professionals to troubleshoot, secure and optimize networks. Readers learn to capture wired and wireless traffic, focus on the cause of slow web browsing, identify why applications don't run properly across the network, locate the cause of poor VoIP call quality, determine why WLANs are plagued with problems and more. The author, Laura Chappell is the founder of Wireshark University and Chappell University and has been analyzing networks for over 20 years – the book is written in a clear manner with hundreds of screenshots for the visual learner. Filled with 45 real-life case studies, Wireshark Network Analysis takes you inside small, medium and large corporations to see how they solved network problems in a more efficient, accurate way using Wireshark.
Non-Fiction
Time Flies Like Cow by Geoffroy Birtz
The often humorous prose follows the narrator on a day out, driving around completing errands. Prompted by what is observed, the narrator reflects on the nature of various concepts. The ponderings cover a myriad of subjects, from the economy to education, from quantum physics to social concerns. Each one approached with a unique and insightful perspective.
Wasted Honor by Toers Bijns
One must ask, what exactly does a warden do and how do you prepare for such a most complex job. First and foremost before you take this long journey to becoming a warden or leader, ask your self honestly, do you enjoy working in corrections? Do you enjoy the work and efforts put forth in providing prisoners opportunities to rehabilitate themselves and prepare themselves for a successful return back to society? Secondly are you prepared to work endless hours until the task at hand is completed and ready for your signature and blessing to the top managers? Lastly, one must ask the question "do I enjoy managing people?" needless to say, these questions must be answered yes and it must follow up with other questions such as do enjoy long working hours and be held responsible for the lives of several thousand people including staff and visitors.
Wasted Honor 2 by Toers Bijns
This book is merely a reconstruction of events as they occurred and handled. Candidly written, the author tries to show part of a story as they were gleaned from his own eyes and his own mind. Regardless of what anyone else may think, judge or conclude to be truthful or untruthful this is his own story. In other words, it is purely personal from his point of view with a touch of reality to bring forth the issue at hand. Written in fiction and non-fiction, this book demonstrates logical and illogical decision making as well as sound correctional best practices and suggestions to make it better place to work and function.
Mystery
The Pot Thief Who Studied Ptolemy by J. Michael Orenduff
The pot thief is back, but this time Hubert Schuze' larceny is for a good cause. He wants to recover sacred pots stolen from San Roque, the mysterious New Mexico pueblo closed to outsiders. An easy task for Hubert Schuze, pot digger. Except these pots are not under the ground – they're 150 feet above it. In the top-floor apartment of Rio Grande Lofts, a high-security building which just happens to be one story above Susannah's latest love interest. Hubie's legendary deductive skills lead to a perfect plan which is thwarted when he encounters the beautiful Stella. And when he is arrested for murder. Well, he was in the room where the body was found, everyone heard the shot, and he came out with blood on his hands. Follow Hubie as he stays one step ahead of building security, one step behind Stella, and one step away from a long fall down a garbage chute.
Historical
The Path to Tyranny by Michael E. Newton
Western civilization is risking the return of tyranny by increasing the size and scope of government. Throughout history, free societies descended into tyranny when their populations realized they can use the power of government to give themselves benefits at the expense of others. The Path To Tyranny examines how and why each of these free societies descended into tyranny and evaluates the current prospects for the United States.
Progressive Press
Truth Jihad: My Epic Struggle Against the 9/11 Big Lie by Kevin Barrett
Millions of people now know the main arguments for the thesis '9/11 was an inside job', starting from the controlled demolition of the World Trade Center buildings No. 1, 2 and 7. Even a champion of orthodoxy like "Time Magazine" was obliged to note that the '9/11 Truth Movement' is no longer 'a fringe phenomenon. It is a mainstream reality'. Kevin Barrett takes this now-familiar thesis as a springboard to new territory in this book. Like Jack Kerouac in 'On the Road', Barrett has written a gospel for a new generation of post-9/11 sceptics.This ebullient book strikes a confident keynote for this sudden coming of age. It is a tonic draft of courage for millions of disenfranchised 9/11 truthers – and for the uneasy majority who sense that America, once a beacon of ideals for humanity, is no longer on the right track. "Truth Jihad" is the first '9/11 Truth' book that is not primarily tasked with proving 9/11 was an inside job to our fellow humanity, who remain blindly trapped inside the mainstream media bubble.
The Telescreen by Jeffrey Grupp
The Telescreen is the pervasive media screen put in front of, and injected into, the eyes and ears of humans in the American electronic techno-culture. This begins from birth, and moulds consciousness throughout life: not a genuine human consciousness, but rather is a less-than-human, despiritualised semi-consciousness. People today continually flood their consciousnesses with images and impressions from television, videogames, church, radio, billboards, textbooks, magazines, newspapers, etc.- the 'telescreen world' of Orwell's 1984. "The Telescreen" is about how this pseudosphere destroys consciousness and society as humans give their attention, consciousness, and vital spirit to the telescreen. The result is a society of unholy sub-humans, who no longer act like they have souls: They cannot turn off the telescreen world even to have dinner and talk to each other or to their children. When they do talk it is mostly about impressions from the telescreen world.
Religious
Missing Andy: The Journey From Grief to Joy by Lori A. Moore
In her latest book, Missing Andy: The Journey from Grief to Joy, author Lori A. Moore explains how to view the loss of a loved one as a celebration instead of a final event. After unexpectedly losing her ex-husband, who was also her best friend, due to a fatal blood clot, Lori found herself lost and numb, but working her way through the five stages of grief helped her rediscover true happiness. Now, Lori writes about her experiences to help those dealing with grief come to a place of understanding and acceptance. Take this journey with Lori and find out how Missing Andy furthered her relationship with God and showed her how to truly live again. Come out of a place of inconsolable sadness and discover the joy that can only be found through Christ Jesus.
Share the Book Giveaway with Others:
Share or
or http://www.novelrank.com/book-giveaway
This giveaway is closed. Happy Anniversary! The winners will be notified shortly.
The Rules
Any email address that is not valid will not be accepted. Any email to a temporary mailbox service (e.g. mailinator.com) will be disqualified and may be publicly mocked. Unless otherwise stated, only one book can be won by any single email address. Multiple entries for a single book will not be accepted (you can enter to win each book if different books are offered in a given month). The winner will be randomly drawn no later than the 3rd of the following month and contacted via email to receive shipping information. Winners who fail to respond to the email within 72 hours will forfeit their win to another random winner.
Similar Posts: