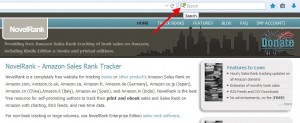 For those of you using Firefox (or the 64-bit version, Waterfox), you are use to seeing the search box on the top-right of the browser. You may also have been aware of the ability to add custom searches to the box, for instance being able to search Wikipedia directly from that box. Well, now you can add NovelRank Search to that part of the browser.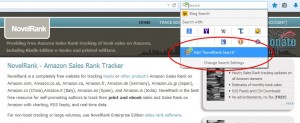 Just head to http://novelrank.com/ and you should see a plus-sign appear on the magnifying glass icon. Click that and choose "Add NovelRank Search".
Now you will see the NovelRank icon and can quickly search for any books already tracked by the site.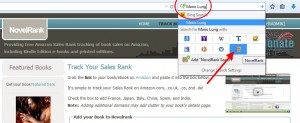 I've also improved the search so that it is much faster when searching an ASIN, an exact match author name, or an exact match book title. So feel free to give it a try!
Similar Posts: