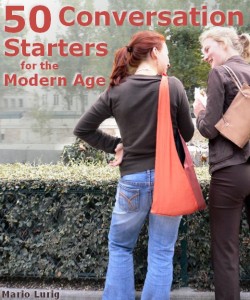 Whether your intentions are good and your talents exceptional, if your motivations for writing are strictly financial, your book sales will suffer. Period.
It's humbling, and it is hard, but it's a lesson to be learned by established authors and new authors alike. A few months ago, I noticed that there was a price gap in the listed e-books for conversation starters or 'book of questions' style books. There were no books under $9.99, and thus nothing at the impulse $2.99 price point. So, since most who know me would agree that this was an area I was talented, I decided to design the type of book that would fit at that price point, write it, test the quality of the conversation starters using Amazon's Mechanical Turk and a SurveyGizmo survey, and publish it across Amazon, Barnes & Noble, and the Apple bookstores.
Simple right?
Find price point
Write content
Publish
…
Profit!
The problem was my motivation for writing the book. Let's be clear, I'm not giving up on it just yet (I have some great business cards that advertise the book in a unique way that I can leave around at social events), but the sales have been less than stellar. My goal was 200 sales per month, based upon some competition research and the price point. However, the best sales were the first few months, before 2 not-so-good reviews, and still sales were only at 30 copies per month. At that price point, I was still making more money and feeling better about each sale from my first book. Now, it's not a direct comparison, because the books are not even in the same market or audience, but that's not the point of the story.
Be careful of your motivations. Great books, regardless of audience; opportunity; or author, are written because they meet a need and were filled with the passion of the author. Sure, passion doesn't sell books by itself either, but be careful that your goal isn't, "To be the next Stephen King." Rather, write about a topic that speaks to you and others, entertains, and you'll be proud of when someone picks up a copy. Those are great authors, with smaller, sharper focus, driven by the content, not the dollar sign.